This article is published by Travelog.
For more Bangkok travel deals, click here for more information!
Taking train in Bangkok is always the best choice for a self-guided tour because you can escape from the crazy traffic jam in the city, taxi drivers demanding inflated fares and the bus network which is quite difficult to navigate. In the previous article, we have introduced the attractions near BTS SkyTrain and now is the MRT's turn!
The difference between BTS and MRT is, BTS is a Skytrain that runs across Bangkok from North to South East area and MRT is an underground railway that runs along with the main road in Bangkok. So you have to decide the route you want to travel and then decide whether to take BTS or MRT.
There are 2 MRT lines, the Blue Line and the Purple Line. The only point at which the two lines connect is Tao Poon station.
Before the attractions guide, please take note the ticket you bought in BTS cannot be used for MRT because BTS and MRT are run by different companies. For example, if you bought a one-day pass at BTS station, the pass is only can use for taking BTS. You have to purchase a new ticket if you want to transfer to MRT.
Hua Lamphong Station
Jeh O Chula is loved by the locals and you definitely shouldn't miss it. This restaurant specializes in traditional Thai food at affordable prices and that's why there is always a long queue outside the restaurant. Get there earlier to avoid the long queue!
Opening Hours:5:30PM – 1PM
Location: 113 Khwaeng Rong Muang, Khet Pathum Wan, Bangkok, 10330
How to get there: 15 minutes walk from the station
Bangkok's Chinatown is a popular tourist attraction and a food haven for new generation gourmands who flock here after sunset to explore the vibrant street-side cuisine.
How to get there: 10 minutes walk from the station to the Chinatown Yaowarat area.
Si Lom Station

Patpong Night Market is surrounded by many bars which you can chill after shopping! This place is always busy and chaotic with all the commotion from the go-go bars nearby and lots of foreign visitors.
This is also one of the biggest night market in Bangkok where you can find almost everything here! Don't hesitate to haggle if you find the goods sold at very high price!
Opening hours: 6PM – 1AM Daily
How to get there: Take Exit 2
Sukhumvit Station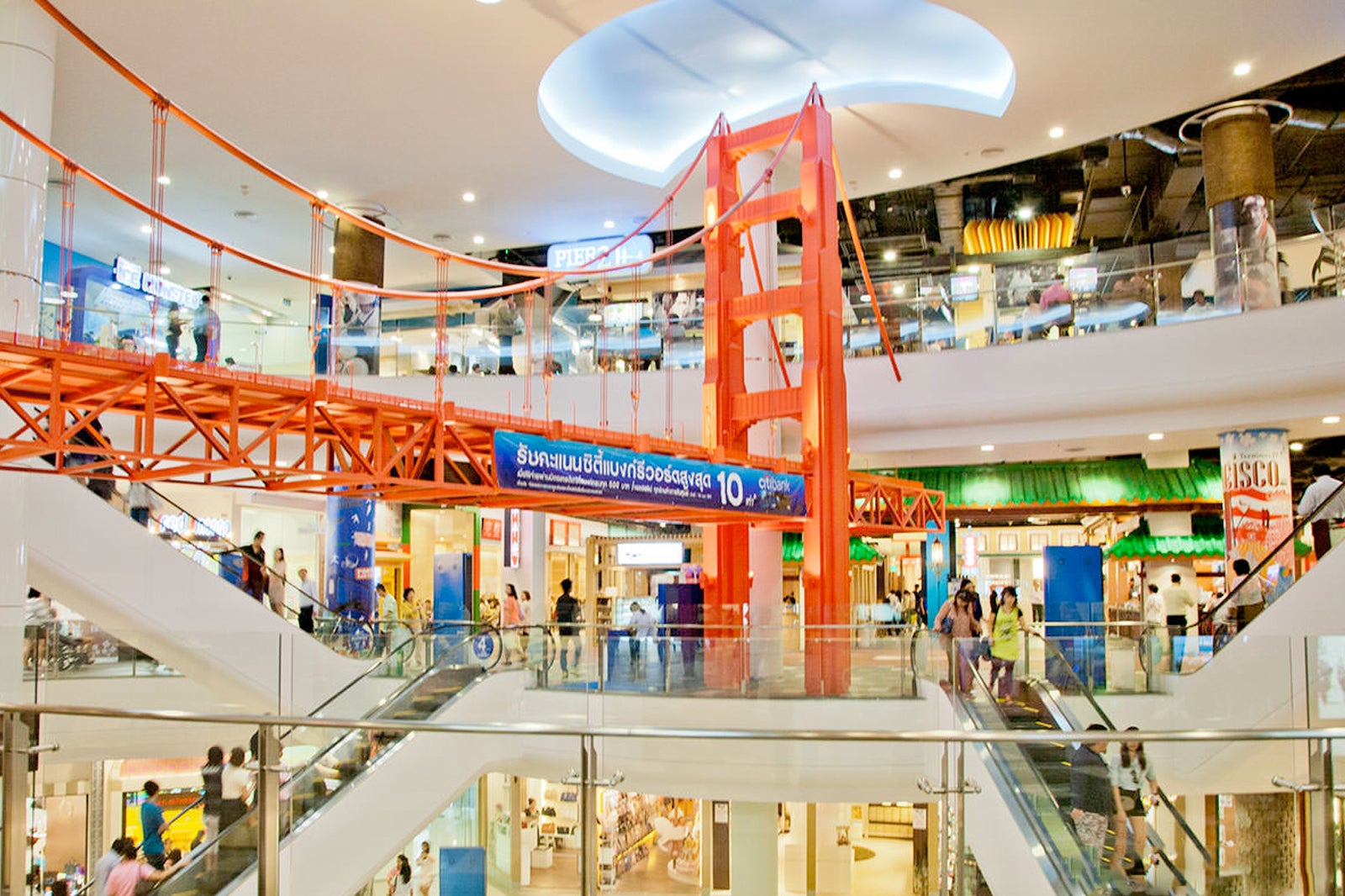 It is a unique shopping mall with the concept of travel-inspired. Each floor's design is inspired by the world's most visited cities such as Rome, Paris, London, Istanbul, Tokyo, San Francisco and Hollywood. You can look for high quality clothes.
Tips: The 'Pier 21 Food Court' at the highest floor of Terminal 21 is well known for cheap and good taste
Operating Hours: 10AM – 10PM (Daily)
How to get there: Take Exit 3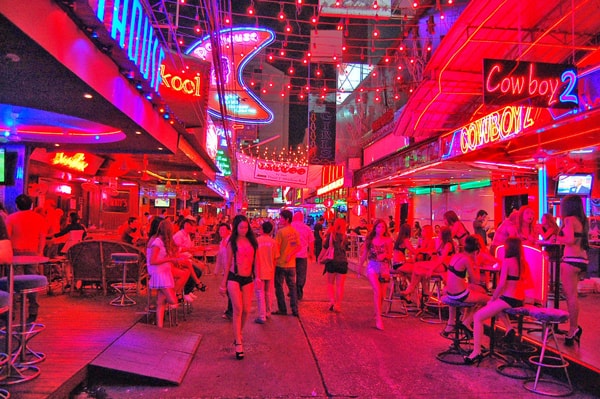 Soi Cowboy is a red-light district in Bangkok. This place is just next to the shopping mall Terminal 21. Don't be shy! The entry here is always free and you should experience the nightlife of Bangkok here! Same to Patpong, there are a lot of go-go bars with colourful neon lights. Soi Cowboy is fairly straightforward, there is no traps or scams, so just sit and order a drink!
How to get there: Take Exit 2
Thailand Cultural Centre Station
Talad Rot Fai Train Market (Ratchada Train Night Market)
Besides Chatuchak, this place is one of the markets that tourists love most in Bangkok! Rot Fai is opened from Thursday to Sunday, often flooded with people from all over the world. This is the perfect place for those who are craving for great deals and heavenly Thai foods! At Rot Fai, you can buy anything at an affordable price.
Opening Hours: 5PM – 1AM from Thursday to Sunday
How to get there: Take Exit 3
Huai Khwang Station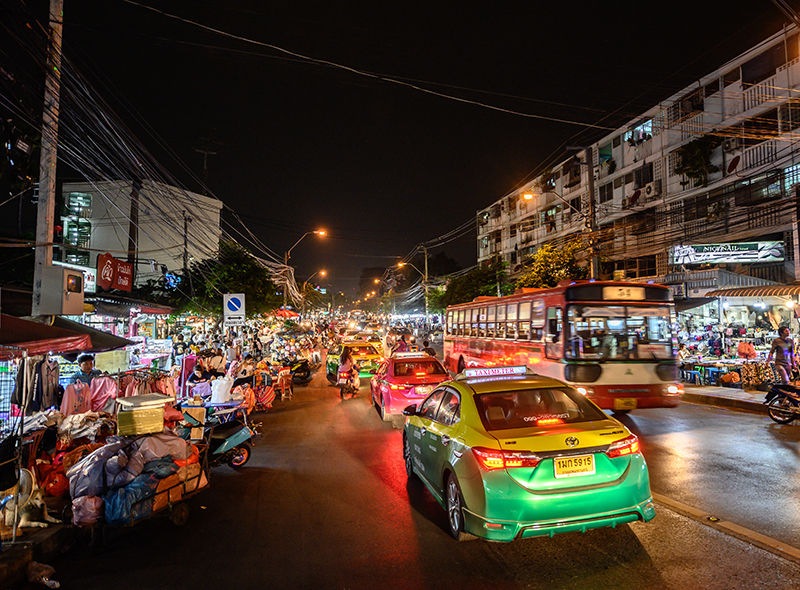 There are so many choices of night market in Bangkok but if you are looking for the old-school night market, this is the one! Without the trendy neon lights and rows and rows of colourful shops, here you can enjoy the traditional thai-style night market.
Opening Hours: 24/7, you can visit here anytime!
How to get there: Take Exit 2
Sutthisan Station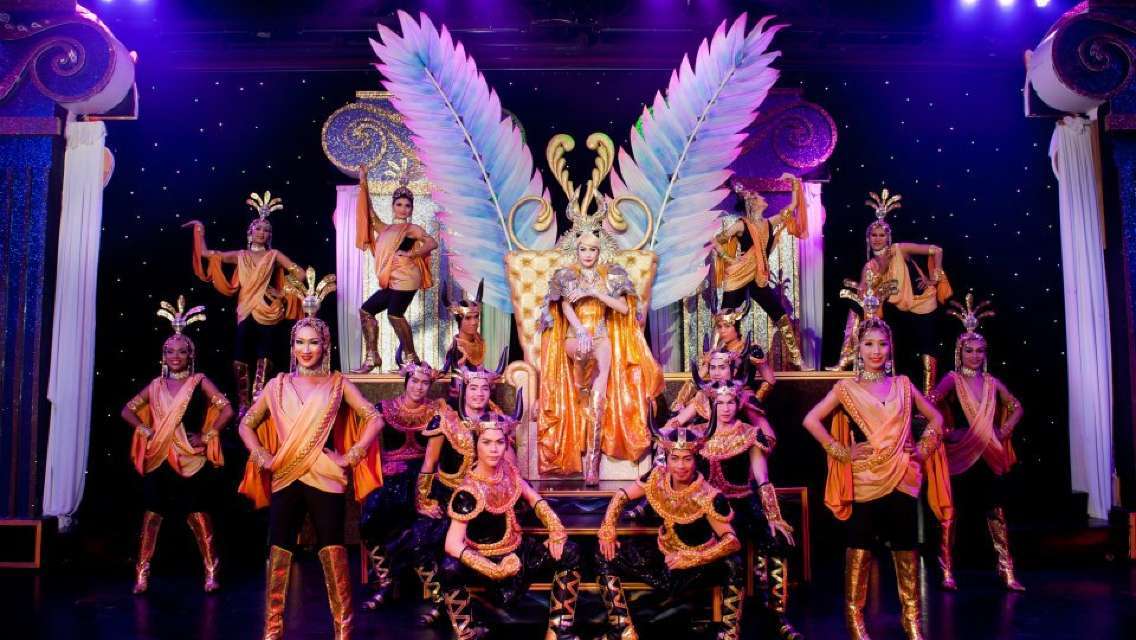 As a tourist, you shouldn't miss the night shows in Thailand. Bangkok have a huge reputation for their vibrant nightlife with their night clubs, night markets, and LADY BOY SHOWS! In Golden Dome Cabaret Show, you will be bedazzled by awesome performances from Thailand's wickedly beautiful lady boys!
Note: Book tickets online before you get there!
Performing Time: 3:30pm / 5:00pm / 6:30pm / 8:00pm
How to get there: Take Exit 3
Phahon Yothin Station
It is a hidden gem of budget shopping in Bangkok with less crowd. It is just one BTS station away from Chatuchak Weekend Market. You can shop for Korean and Japanese fashion here. It offers unique boutique stores with high quality products. The price here will be slightly higher compare to Platinum mall but the walkways and corridors are more spacious.
Tips: There will be a night market outside of Union Mall where Thailand university students will set up booths and sell things here.
Operating Hours: 11AM – 10PM (Daily)
How to get there: Take Exit 5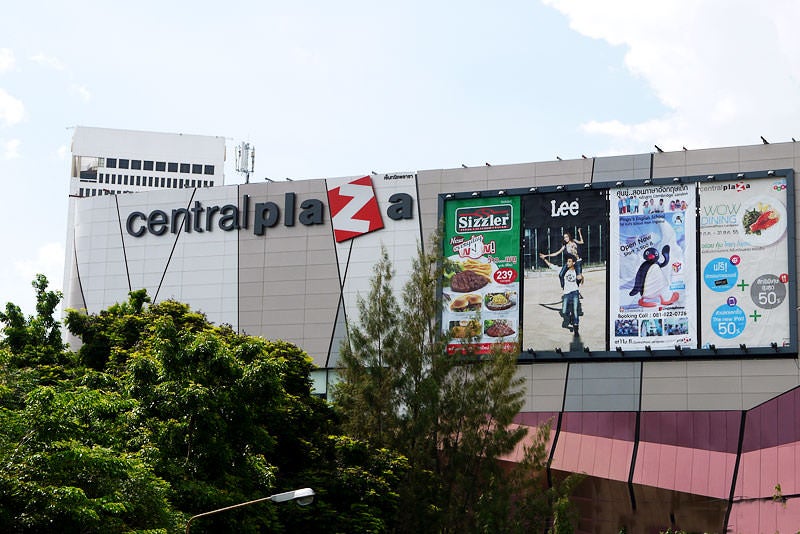 Central Plaza Ladprao is one of Chatuchak's largest shopping malls. Under the big hot sun in Bangkok, you can choose to come here if you don't want to get sweat at the market. Other than just shopping and eating, visitors could also enjoy the built-in Cinema at the very top floor where you can enjoy the latest and trending movies.
Openning Hours: 10AM – 10PM
How to get there: Take Exit 3
Chatuchak Park Station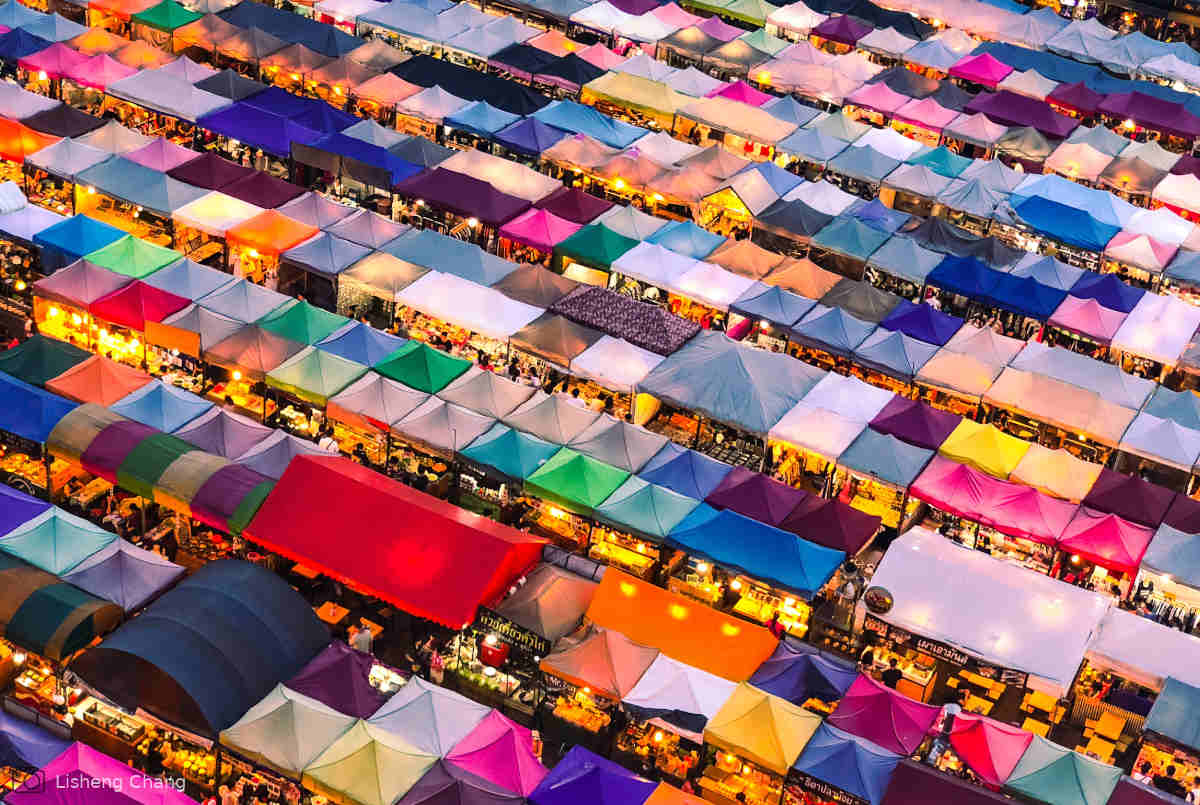 It has become a must-visit place for tourists. It is the best place to buy souvenirs and all manner of other things. The main selling point of Chatuchak Market is it is so huge that you can literally find anything you want here! There are 8000 stalls and it is claimed to be the largest market in Thailand. Not only that! It is also one of the largest in the world!
Tips: This is the perfect place for bargaining! You can just walk away when the price is not what you want!
Operating Hours:
Wednesday: 7AM – 6PM
Friday: 6PM – 12AM
Saturday: 9AM – 6PM
Sunday: 9AM – 6PM
How to get there: Take Exit 1
This article is published by Travelog.
For more Bangkok travel deals, click here for more information!